video production • aerial videography • motion graphics • photography
All your production needs
We are an end-to-end production house. We take your brief, develop it and transform it into what you want, in high quality. With experience in broadcast, B2B and PR spanning 20 years, AhadGroup offers directing services and editing digital media for the corporate sector. 
We also create content for web and broadcast, having catered to a diverse range of clients including Match.com, VMware, Appletiser, Nikon, QuickBooks and JustEat. We offer a unique drive, energy and passion to tell a story that will triumph your goals.
Captured for the world's best
From nationally recognised brands to your favourite local shops, AhadGroup is trusted by many brands you know and love.
With over 4 decades of experience, let us take your ideas to the big screen,
Produce and Direct
We offer end-to-end guidance on your projects, offering the benefit of our expertise and quality equipment.
Animation
Our creative team can bring your insights to life with our digital finesse. Animation is a smart investment for any marketing agency looking to make an impact in the digital age.

Aerial Videography
We offer bespoke drone packages to give your videos that all-encompassing feel.
Stay up to date with our latest announcements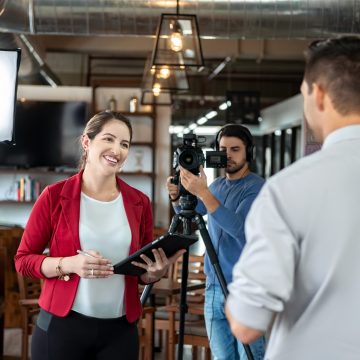 Let's talk about your next project
Contact us now for a free quote